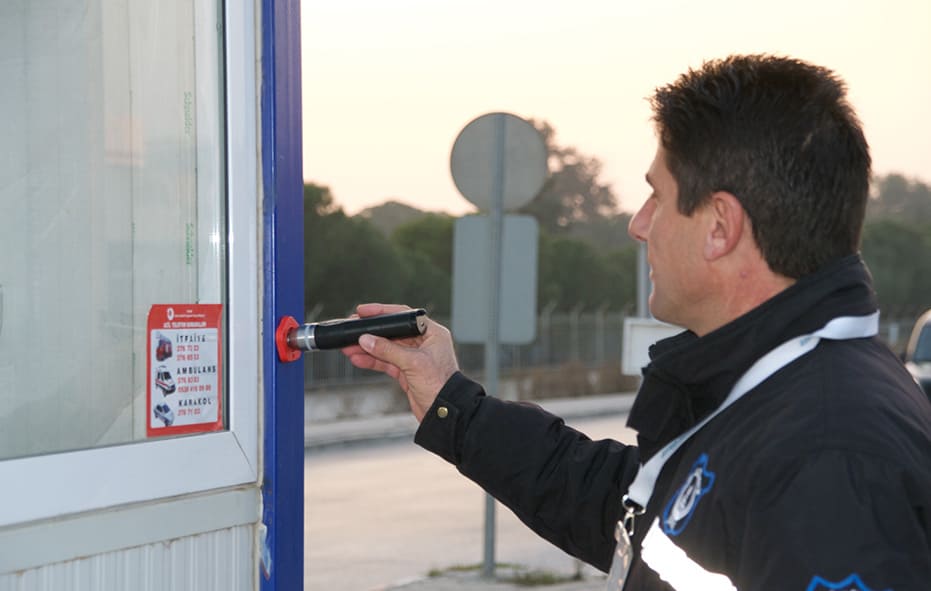 Guard tour control software can be installed on all versions of Windows operating systems.
From the settings menu,the desired user can be authorized or restricted from the company and user settings section.
Software opening password can be set or changed by the user.
With the communication port option, it communicates with the computer.
Definitions can be done on the basis of security guard, security point, person and location.
Event definition can be made on the same menu according to the event status.
On the menu, you can see the defined guard list in the pen and on the computer.
Record transfer and record deletion.
Can teach computer time and date to pen.
Can assign a number to the pen he has used.
You can get security officer and security point reports with the reports menu.
Can receive incident report.
You can get the tour report you have defined.
With the option of uncontrollable reports, it can receive reports that it did not go on tour.
All reports are taken clearly on the name of the person or location based on time and date.
Reports are saved to the computer by the user with any of the Excel, word, pdf options.
Reports can be stored on the computer, sent via e-mail or printed out.
Thus, which of your security guards at what time; how often he goes on tour; You can easily see which location is toured or not..